Finally all my binging pays off…
Sunday night brought us the 69th Primetime Emmy Awards, which celebrates television's best! What I learned from watching the show is that I a) watch too much tv, and B) am curious to start watching more. With that being said, let's discuss a few of the small screen winners, Colbert's sketches, & that annoying announcer.
____________________________________________________________________________________________
Awards:
Outstanding Supporting Actor - Drama:

I was happy to see John Lithgow win for his portrayal of Winston Churchill. If you didn't know, I fell in love with The Crown over the summer. This role is not an easy role to play, however, I'm fairly certain Lithgow won this award for this character last year ?? That is confusing to me because there has only been one season of the show so how is that possibly? Find and correct me if I'm wrong; I'm too lazy to look it up.
Satisfied with this award?
Sure, but I would have much preferred seeing Jonathan Banks win for Better Call Saul. 
Outstanding Supporting Actor - Comedy: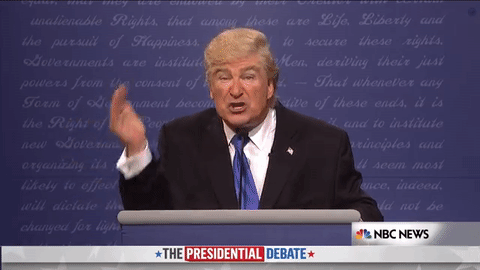 Yes, he looks and sounds exactly like Trump so Alec Baldwin was very much deserving to win in this category. But I'm SO OVER the political kick SNL has been on this year. I love love love Saturday Night Live but this past season I deleted many episodes instead of spending my Sunday afternoon laughing and watching from the night before. I'm not going to get into politics or my political beliefs (not this platform) but I def think SNL could lessen it a bit this upcoming season.
However, I think I'm alone in this thought because SNL cleaned house last night winning not only this award, but Best Supporting Actress (go Kate go!), Best Variety Sketch, & Best Variety Sketch Directing.
Satisfied with this award?
I guess, but I'd have preferred to see Tituss Burgess from Kimmy Schmidt win!
Outstanding Variety Talk Series:

Ummm, not a John Oliver fan (maybe I would be if I watched him? Naaah). I thought the Colbert/Kimmel roast of him after the two wins was great (fingers crossed they actually meant it). I was also pretty salty The Tonight Show with Jimmy Fallon wasn't nominated! In the words of the Oshry sisters, "Justice for Jimmy!" Also, John Oliver you were not funny with mentioning Oprah each time you gave an acceptance speech.
Satisfied with this award?
No! James Corden deserved the win and James Fallon deserved to be nominated!
Outstanding Supporting Actress - Drama:

Ummm, Ann Dowd was the cutest! I didn't, haven't, & don't watch The Handmaid's Tale so I can't say much here.
Satisfied with this award?
Not really; I was really wanting Millie Bobby Brown to win. Not just because I love Stranger Things or because I love her, but because that. is. not. an. easy. role for a young teen to play. Seriously, watch the series and count how many actual lines Eleven had; that performance was based on pure emotion!
Outstanding Writing - Drama: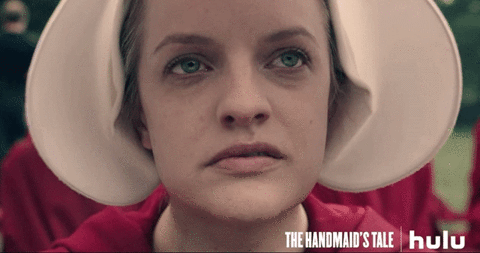 Okay Ann Dowd, let's keep talking Handmaid vs. Stranger because it keeps winning! Honestly, I've wanted to read The Handmaid's Tale for a while because I appreciate classic literature (& let's be honest 1985 isn't considered total classic, so thumbs up I'll understand it some!). Not only that, the show won A TON of awards including this plus Outstanding Lead Actress Drama & Outstanding Drama. I def went and requested the book from the library and am currently on the hunt for someone's Hulu password.
Satisfied with the award?
No, because I haven't watched the show. Also, I think the Duffer brothers created something so unique and entertaining with Stranger Things and should have won instead.
Outstanding Lead Actor - Drama: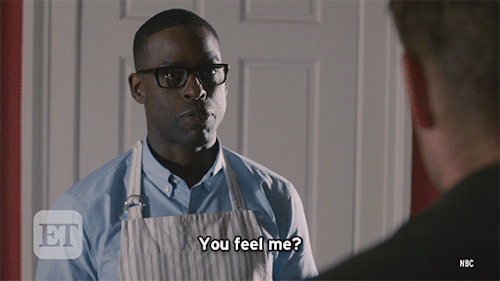 Loved him in the O.J. show; love him even more in This Is Us. I need to see more Sterling K. Brown work! (I also love saying his full name fyi)
Satisfied with this award?
Hell yes. Just don't ever kick Sterling K. Brown off a stage AGAIN!
Every other award:
We can pretty much say the rest fell to either The Handmaid's Tale, Big Little Lies, or Donald Glover, but I'd much rather talk BLL. First off, the ladies looked AMAZING presenting the first award. Nicole Kidman won for Outstanding Lead Actress in a Limited Series, Alexander Skarsgard won for Outstanding Lead Actor in a Limited Series, plus it won Outstanding Lead Series. You can read my thoughts on BLL right here –> I Went on a Summer Binge ….    🙂 🙂 !!!
Satisfied with this award?
I would have preferred Reese win over Nicole but whatevs. Also, I need to watch The Handmaid's Tale; have I mentioned that already?
____________________________________________________________________________________________
Stephen Colbert:

I'm not a huge Colbert fan; I prefer Fallon or Cordon, but I thought he was fine. I liked the opening number, his monologue was funny (Ted Cruz joke made me LOL), & he had some good bits. I really really loved the Westworld spoof where he was a host — a Westworld host, not award host, wait a sec, I get it….! (When does that show come back anyway!?). The RuPaul/Emmy bit was good too. Okuuuuuur!
I'm not one to really love or hate on the host; I'm more into it for the awards and the gowns and the live tweeting. Colbert didn't make or break anything for me. He was just … there.
____________________________________________________________________________________________
Jermaine Fowler:
Okay first of all who are you?! Even Andy Cohen tweeted about him saying, "OY VEY with this announcer!" I don't understand why there was a hype guy for an award show that wasn't the VMA's. Clearly CBS had to tell him to tone things down in the beginning (shoutout to Linda Holmes!) because his yelling was almost at crazy level; plus, those weird random comments he was throwing in there when someone won; like, are you trying to be funny? Give me the typical lady who has the soothing voice and is all, "This is so and so's third nomination and first win for her role in blah blah blah …" You know who I'm talking about.
____________________________________________________________________________________________
Final Thoughts:
All in all, a fine show. Again, you don't play off Sterling K. Brown; I don't care where it was written queen Nicole got to talk that whole time. Anyway (& more importantly) I want to end with Alec Baldwin's quote from his Emmy acceptance speech. It perfectly sums up my obsession with the small screen, the big screen, music, literature, and all things celebrity. Because, art makes you FEEL and brings people together and for that I'll always follow, appreciate (& hopefully blog).
   " … when you die you don't remember a bill that Congress passed or a decision the Supreme Court made, or an address made by the president. You remember a song. You remember a line from a movie. You remember a play. You remember a book. A painting. A poem. What we do is important. And for all of you out there in Motion Pictures and Television, don't stop doing what you are doing, the audience is counting on you."