"Grief is a process nobody teaches you …" 
I'm trying really hard to have that be the theme of my post today, but all I can keep thinking is …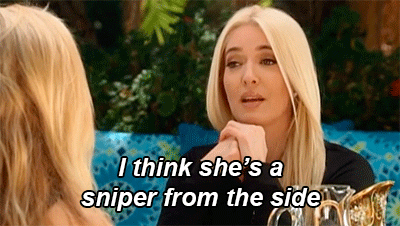 Before we get into the Lucy Lucy Apple Juice (wtf) of it all, let's start at the beginning of Season 9. It opened with a horrendous fight between Kyle and Lisa (and Ken). Honestly, I hate when Bravo does this because it lasts less than a minute, then switches to what, two months prior and Teddi's new home? Ugh. Just start from Teddi's house; why get me all worked up and excited for a blow up in the first place, to then take it away from me before it's over?
I had originally planned to blog the premier episode, but I thought it was overrated and I walked away annoyed. I was annoyed by the Erika/Dorit friendship, I was annoyed watching Rinna work out with her daughters (and goats), I was annoyed Kyle was starting the same fight with Lisa from last year ("You like Dorit more than me"), and I was annoyed that LVP got any personal airtime because she basically has two shows and that's beyond frustrating for me.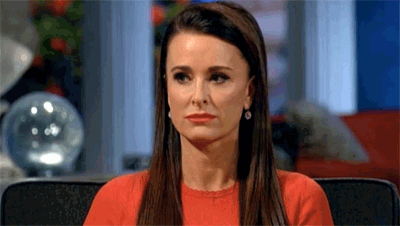 Oh, and to top it all off, I am so not here for Denise Richards. Liiiike, what makes you cool enough to be the new housewife, marrying Charlie Sheen? Teddi saying, "#Hashtag Winning" to remind us all of it (as if the ladies don't discuss it enough) was stupid, and to top it all off Richards can't even dress correctly to roll with this group. Teddi is the hippie with the laid back style, remember? We don't need Denise. UGH and if Rinna says one more thing about how she was an actress or how she knew so and so or was friends with so and so …
Things are looking up though, which just goes to show you should never judge a housewives' season based off the premier! While episode two was also a bit boring, in real life it brought us a Twitter feud we didn't know we needed between Rinna, Harry Hamlin, and Nicolette Sheridan.
Apparently, (which Rinna blabbed on the show) Nicolette Sheridan was married to Harry, went to a Michael Bolton concert one night, and that was the end of their marriage. Sheridan went to Twitter to say that wasn't true.
As Lisa was telling the story, the other women were all …
yet Rinna was all …
Anything to stay relevant is Rinna's way. Moving right along … let's get to the Bahamas!
To recover from her robbery, (anyone else not know she was robbed?) Dorit planned an early in the season trip for the women. If you follow my posts, you know I love me a good housewives' trip and this one was no exception. Finally, the ladies came to provide some entertainment and many of my thoughts from the first episode shifted: Dorit isn't that bad, the show is clearly not overrated, and LVP may still deserve sympathy for her brother's death, but this season she is messy as hell.
I thought the Dog Gate of Season 9 was over and done with, but is any issue ever really solved with these ladies? It was so obvious LVP was pissed at Dorit because she could not stop making digs at her. I counted five during this episode (Not to mention how utterly ridiculous LVP was to Erika regarding the sympathy note … I can't and I shan't! #toaster … but for real, I'm not even getting into that because it was insanely dumb).
I find it so so so SO hard to believe that Rinna didn't know about the dog drama, but once she did know, man did she tell all she knew: "Guess who came to the table to play?"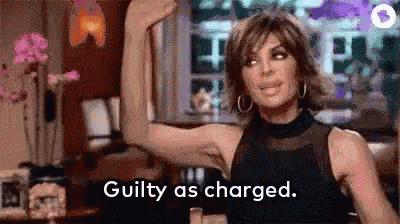 Once that dinner started, it couldn't be stopped. I loved how Denise had no idea what was going on and Camille did her best to explain. I could go into it all, but I think the ladies said it best:
"I had nothing to do with any of it."
                              "It wouldn't be out there if you didn't want it out there."
"She's acting like she's so confused why Dorit's upset."
                              "I would love to say I'm shocked, but I'm not."
"I love Lisa, but that doesn't mean I'm blind."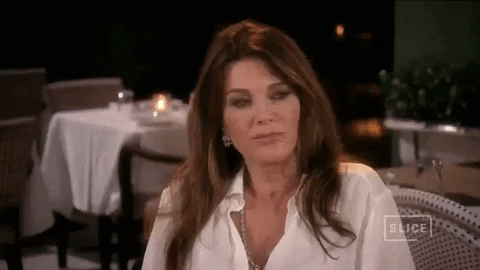 Again, I want to have sympathy for LVP because she's going through an extremely hard time and as Rinana did say, we don't really learn a proper way to grieve. But, at the end of the day … this was a set up. Guess we'll find out more next week!