"We are living in a watershed moment in time and as we march forward with active momentum and open ears, let's make sure we are leading the charge with empathy and diligence, because fear and anger never win the race." — Kristen Bell, 2018 SAG Awards Host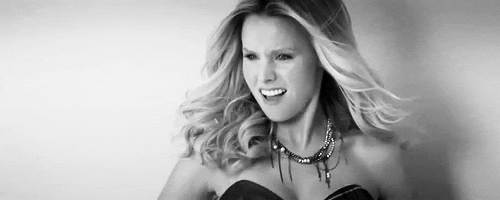 Ahh yes, another award show where actors toot their own horns by giving awards out to one another. However, here I am watching, but if I must watch, then I must critique! Don't worry though, my critiques won't be too tiresome; this is only a small batch, pocket-sized post! First up is Kristen Bell. She's quoted above because she hosted the award show and was actually the show's first ever host.  I just love love love love, love her so much. For all her great moments from the show, click here!
What I Learned
The thing I like most about the SAG Awards is it's actors recognizing and awarding actors, which has to be a huge compliment right? I can only imagine if I went to an award ceremony for teachers, with the awards being presented by fellow teachers. That would have to be an extremely large pill to swallow because teachers do not like to credit other teachers (not all, some, okay most, hopefully I'm not offending all my teacher readers right now; please don't leave). But it's easier, probably in any profession, to celebrate one's own acheivements, rather than recognize others.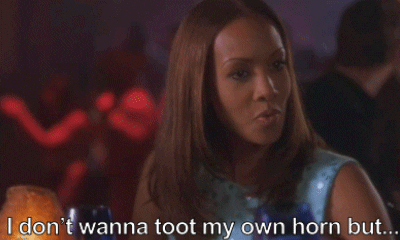 "My students scored this score on the state test" or "Look at this wonderful email a parent sent me telling me what a great job I do." I'm sure actors are the same: "My movie made this much money" or "Look at the great review my movie received." So, I would imagine winning an SAG Award is a big deal because people who usually want to brag on themselves this time want to brag on you!
Shout out to some of my favs on winning: This Is Us, Sterling K. Brown, Claire Foy, and Nicole Kidman!
What I Loved
Mother, freaking, girl power. I knew that Bell being the first ever host as a woman was a huge deal, and I knew the show was branded as "female-powered." But, it wasn't until the next day I realized, "Oh wow, only females presented!" It was really awesome to see; read more here!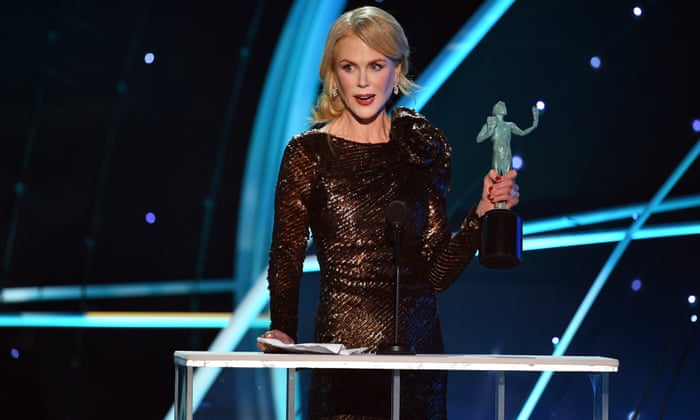 What I Remembered
Still disappointed in myself as I have yet to see any of the films nominated this awards season; I'm such a failure.
Fashion
I guess the "let's all wear black" protest was over because there were many hues to found on the SAG red carpet. My picks for best dressed went to Kristen Bell (her red carpet look; she had quite a few wardrobe changes as host's normally do, but actually looked amazing in all of them!), Nicole Kidman, Samara Weaving, and Yara Shahidi (pantsuit with a train for the WIN!)
I really hate to have a worst dressed list because I get it, "fashion is art" and shit but low and behold here they are. Millie, you may be thirteen, but you can't wear your Chucks to an award show; sorry, you can't. I don't even have to explain why I hate Kate's dress, I mean you have eyes right? Same with Kate Nash. Maybe it was an off night for girls named Kate. Ugh, and Lupita almost made my list for best dressed until the camera panned down to the bottom of her dress. #nope (Her body looked sick though!)
Lastly, why was Morgan Freeman wearing a hat?!
Moving Forward.
We have Oscar nominations tomorrow and the Grammys on Sunday! I love awards season!