With the coming of 2020 and the ending of a decade, I've seen many Bravo countdowns on Twitter, and I wanted to join in on the fun! I saw one account list its Top 25 Housewives, and Bravo even asked viewers to post their favorite moment from the past ten years. I decided to do something just a bit different; while thinking back on all of the unforgettable moments the Real Housewives have given us, I started wondering what were the most earth shattering, unbelievable, and unforgivable? What were the story lines that were so incredulous and out there, you just had to keep watching to see how everything would play out? Instead of a "favorites" list, I decided to discuss the biggest scandals that rocked the Housewives, not just in the past decade, but ever!!!
Orange County: Brooks fakes cancer
"I was connnnnnnnned!"
There have been lies and rumors flying around the OC for 14 seasons now: Did Gretchen cheat on her dying fiance? Is Eddie gay? Did Kelly do a train? But the biggest deception to come from the citrus franchise has to be Brooks pretending to have cancer. If you recall, he started dating Vicki, manipulated her relationships with her family & friends (remember the awful things he said about Vicki's daughter?), got Vicki to pay for his new teeth … and just when everyone started to turn against them, he played the cancer card to gain back sympathy.
Not only did the psychic say it, but between Queen MKE's investigating and a Brooks in the Clubhouse sit down with Andy, everything came out in the end. To lie about something that takes loved ones away from their families is absolutely disgusting; I can't even say how I feel about Brooks because there are no words, so let's move on.
Atlanta: Kandi drugs Porsha
Okay no, Kandi did not drug Porsha and I never for a moment thought so. But Ms. Phaedra Parks put the crazy idea into Porsha's head: that Kandi wanted to drug Porsha to then, well, um, how do I say this, "do things" with P. What the actual F was Phaedra thinking?! AND whhhhy would Porsha believe her? Well, I guess they were BFFs at the time … (gah that seems like forever ago!).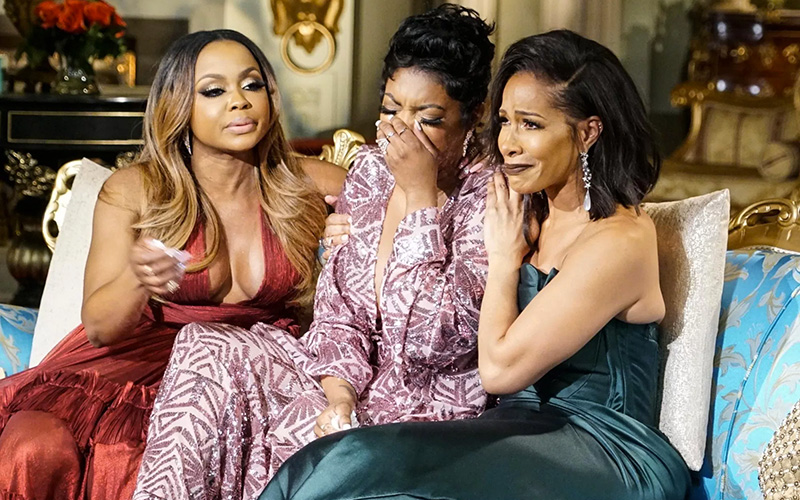 Not only did it cancel their friendship, it pretty much got Phaedra kicked off the show (that was never proven, but true fans know). Poor Kandi, it could have ruined her businesses, her reputation, gosh, even got her in trouble with the law!
The Atlanta ladies fight dirty (Porsha & Kenya anyone??), but this had to be one of the most disturbing lies played out in ATL.
Dallas: LeeAnne's racist comments
This is ongoing; I just finished part 1 of the Dallas reunion and sheesh, LeeAnne has some major explaining to doooooo. I won't repeat the awful things LeeAnne said about Kary Brittingham, not just once, not just twice, but at least three different times.
For all the abuse LeeAnne suffered as a child, and for all the advocacy she does in her adult life, I was truly shocked to hear the things she said, AND see her continued treatment of Kary on the reunion (and lack of a sincere apology on social media). Since the part of the reunion that covered these topics hasn't aired yet, we're unsure how/if Bravo will continue with LeeAnne, but I really do believe her comments this season will end her run on the show.
New Jersey: Teresa & Joe go to jail
Table flipping, Danielle's past, Melissa stripping (?!) … there have been many unforgettable moments in Jersey. I mean, who can forget the POSCHE fashion show?
Not to mention all the seasons we watched Teresa fight with her family. ("Stop hurting us!") But, Jersey will always be remembered for its biggest star and her husband going to prison for fraud. In real time, Joe has been deported; he lives in Italy and will never be able to return to live in the United States. I can't believe it, mostly because of the hurt it has caused his four amazing girls (Gia for President!), but also that everything, every part of this story, aired on Bravo. I guess if you start showing your dirty laundry, you might as well just show it all, plus they obviously need(ed) the money. I hate to be the person to say it, but I'm tired of hearing about the drama between Joe and Teresa; Tre, just date the nice pool man, let Joe find a kind Italian girl … and then raise your beautiful girls in harmony, even if you're oceans apart.
Beverly Hills: Kim is an alcoholic
"You stole my goddamn house!"
Accusations of doing cocaine, "Puppy Gate," & surrogates have all been popular scandals that shook Beverly Hills, but I don't think anything was harder to watch (& longer played out) than Kim Richard's sobriety. After she sat down with Andy …
… confirming she is in fact an alcoholic, thinking back on the early seasons (and catching reruns), they're viewed with a different lens. It's really difficult to stomach the scenes of Kim fighting with Kyle; remember that weird boyfriend Kim had in season two, the group vacation they took where she was late to everything and fought with Mauricio, but kept calling him Maurice?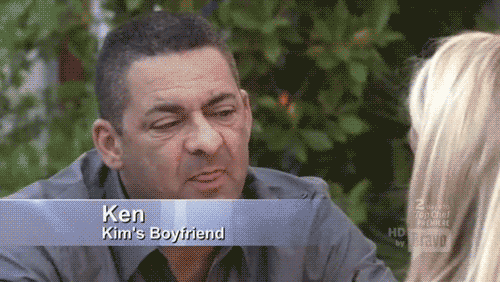 If you're a true BH fan, you know Kim eventually got arrested for shoplifting and things didn't seem to get better between her and Kyle for a long while. In real time, Kim is no longer on the show and truly seems happy being a grandmother. I don't follow her on social media, but I wish her all the joy, success, and good luck for her future!
RHOBH runner ups:
Taylor Armstrong's husband ("But now we said it!")
Yolanda and Munchhausen
New York: It's about Tom
I always thought the craziest thing Luann aired was the pirate scandal, remember that? Then came Tom. First it was totally nuts that she dated Jacque way longer than Tom, yet never got engaged to J, but knew Tom for a minute and was ready to marry him. Also, what about the fact that Tom was a "lover" of Sonja's and kissed/dated Ramona too, right? Even though "committed" to Lu, Tom's dirty ways didn't stop.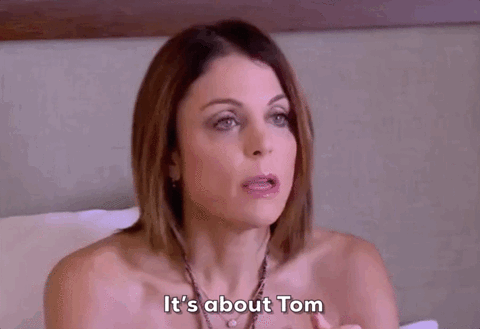 Honestly, I don't remember if the whole "Please don't let it be about Tom" scandal was pre-engagement, or post-engagement but pre-wedding, regardless, it was bad. Luann stuck by her man though, which led to a horrible marriage and eventual divorce, and ultimately, the most bizarre police tape of a housewife arrest in history.
You can watch the entire thing on YouTube.
Potomac: Michael's many missteps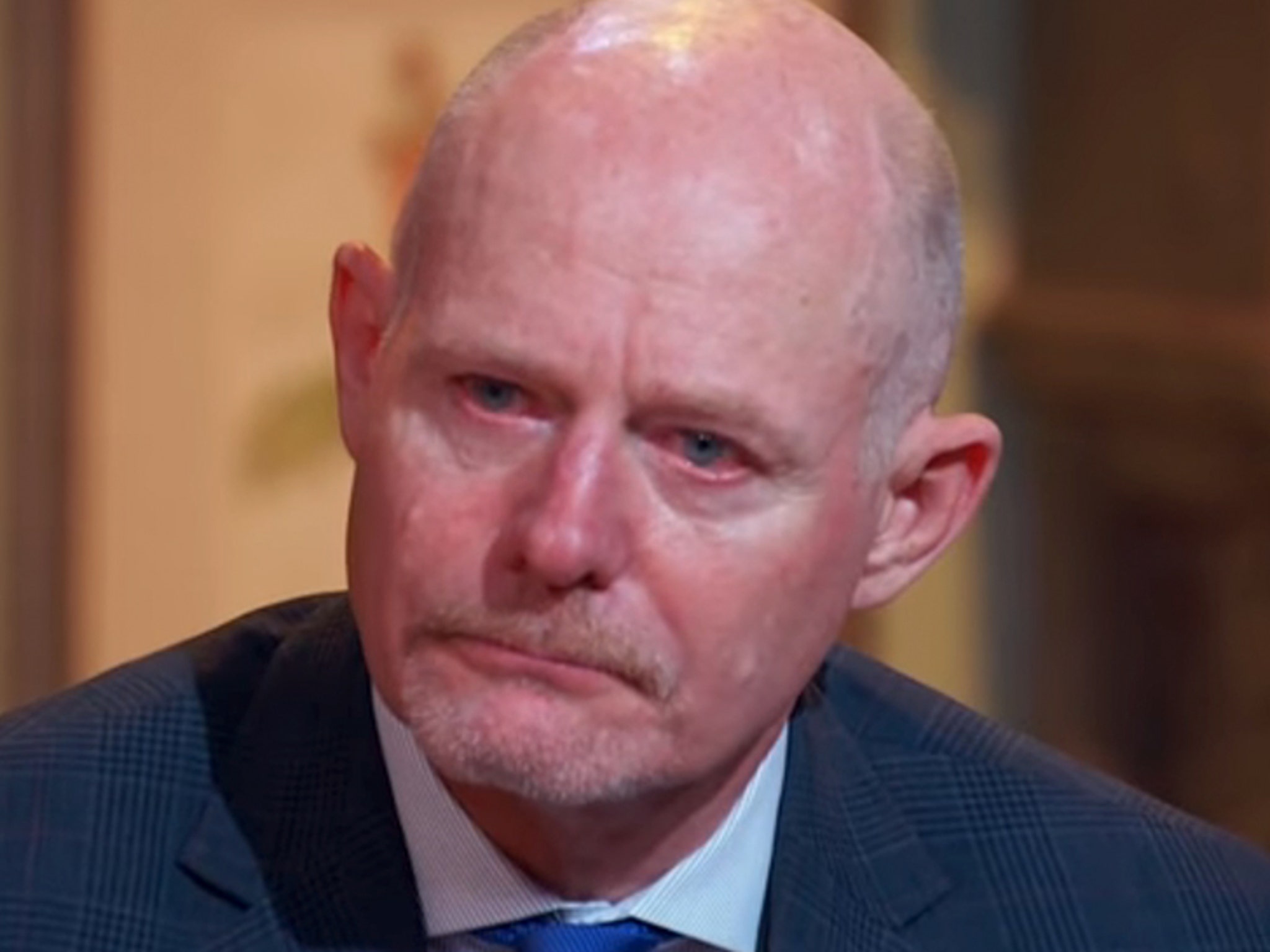 None of us really care if he is or isn't, but Michael's inappropriate actions towards men, while married, was wrong. It's also been a story line since season one, so obviously where there is smoke, there's fire. The lost footage that apparently was found this last season, on top of the fact that there was an actual allegation put out there has rocked Potomac. What else has been a consistent show topic besides this, Karen's finances? I'm very curious to see how the next season shapes up now that Michael and Ashley have a baby together. Although I did hear she's off the show; guess we'll see.
Well, there you have it! My list of the plot lines in Housewife history that are so ridiculous, they have to be made up!  Yet, we continue to watch. The debate over viewers' judgement (especially in the Twittersphere) on reality television stars is comical to me because if someone is going to lie or commit bad behavior, while a camera crew follows their movements, they deserve to be judged. Don't for one second say you watch these shows to feel sympathy for the cast; we watch to be entertained by the shocking moments. If it's too much for you, stop watching. (But don't ever stop reading my blog!)
Until next time!! 
(ps … I enjoy the Twittersphere! Come follow me and discuss: @myhollywoodh !!!)