It's been two weeks since The Wall fell and I still can't get over it …
I can't get over the fact that Viserion blew blue flame and took down The Wall (or part of The Wall?). I've stewed over the GOT finale for a while now and I think I'm finally ready to recap. (I've also been super busy: see here).
If it seems like I haven't talked Thrones in a while, it's because I didn't cover 7×6 on MHH. I wanted a week off to just watch as a viewer and not take notes or analyze too hard. Needless to say I felt emotions, strong emotions during that episode because A FREAKING DRAGON DIED and we almost lost every hero during that stupid stupid plan to capture a wight (which I also learned about during 7×6! Do not confuse wights and White Walkers; there is a difference).
I missed dissecting my feelings during Thrones, so I'm back this week to recap the finale and bid farewell (for a while) to Westeros (a long while; they're predicting a 2019 return friends!). Let's get started…
Finale Emotions:
but maybe I should get specific…
I loved the beginning of the episode with the Unsullied posted up outside King's Landing; the music was perfect and everything felt ominous. Then, the Dothraki rode up. It took me a while to understand what was going on. This was the moment all our favorites were to "meet" to show Cersei the wight so they could all band together and be one big army.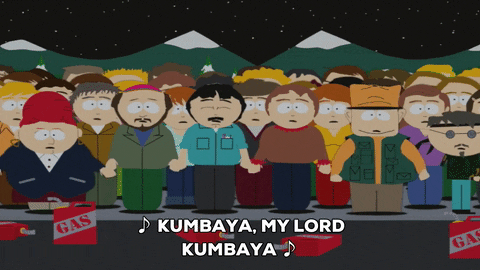 Some of are favorites reunited: The Hound & the Mountain, Jamie & Brienne, Cersei & Tyrion. But really, everyone (including all of us) were all, "Where's Dany?! She better ride in on a dragon!" And being the bad bitch that she is, SHOWED UP ON A FREAKING DRAGON.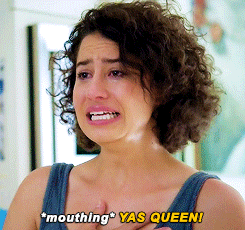 Ever heard the expression, "You could cut the tension with a knife?"
Never more true than this moment in television history. The Hound goes to get the wight and I'm all, "Release the kraken!" Ugh then there was that stupid pause before it jumped out and we were all thinking, "If this fucker doesn't appear…" But low and behold he popped out and for the first time in seven seasons, I saw Cersei show true fear.
Jon then gives an explanation about the undead, the Greyjoy uncle bows out because he's afraid (or so we think …more later), and Cersei proclaims, "The crown accepts your truce" blah blah we'll march North and fight the undead.
"I will not serve two queens!"
Fucking Jon Snow. When I first watched the episode I didn't understand why everyone was mad at Jon (why all sides were pissed at him). However, after thinking a while, I think I see. Cersei was pissed because Jon wouldn't choose Cersei over Dany, Dany & Tyrion & all the others were pissed because now Cersei won't help them fight the Undead. All right, I got it now. How will this be fixed?! Who can we count on to mend this?! Who will change Cersei's mind?! Her mind can't be changed so I'm sure Dany will probs just blow away King's Landing with her dragon right?! Wrong.
"RELEASE THE KRAKEN!"
Yep. Send Tyrion to change Cersei's mind.  I haven't heard of a Tyrion plan this dumb since he sent all our heroes to capture a wight and WE LOST A FREAKING DRAGON in the process.  What could he possibly say to change her mind?!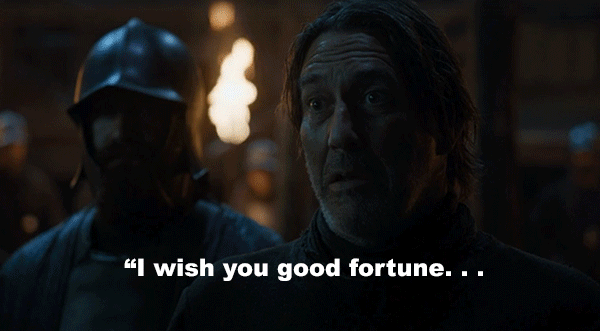 He doesn't die. Why does he not die? Because (I'm going to skip ahead right now) Cersei played him the whole time, is not going to march her army North, but rather wait it out for a victor to come after her. The Greyjoy Uncle was in on it the whole time.
Cersei marches back out, pledges her loyalty, all our favorites leave, and I'm left wondering where this leaves us.
What's happening is a discussion with Sansa and Littlefinger in the North. Raise your hand if you thought either of them was going to take off their face and it be Arya!! Am I alone in this thinking?
What is also happening is Daenerys wanting to be on a boat with Jon Snow and Jorah not feeling it. Poor guy just can't win with her. SHE'LL NEVER LOVE YOU JORAH — no matter how much you advise her, kill for her, cure impossible diseases for her, capture the undead for her — she'll never love you.
What is also happening is a great conversation between Jon and Theon about heritage and whether you're a true Stark or a true Greyjoy (or a true Targaryen?!). I'm not going to recap the discussion or anything… but I thought it was a great moment that slowed down the plot a bit and showed strong characterization #thronesthrowback
A few more major things happened… stay with me …
1) Sansa and Arya FINALLY give Littlefinger what has been coming to him for SEVEN SEASONS NOW! Think about it. Just stop and think: how much has happened, how many deaths have occurred, how much fighting has ensured all because of Mother Effin' Peter Baelish. It was great to watch him beg and cry for his life. It was even greater when Arya slit his throat!
2) As previously mentioned, Cersei betrays the Northern Army, but guess who doesn't?! Jamie "King Slayer" Lannister! Did you really think she was going to have the Mountain kill him right there? I say no, but I know many who thought this was the end of J.L. I was so so so so so so so SO proud of Jamie FINALLY standing up to his horrible sister and doing what was right. He gave his word to help the North so by golly he is riding North! (I also really liked the tiny snowflake scene as he rode off).
3) Sam and Bran together. Sam and Bran discussing Jon Snow. Sam and Bran discussing that Jon Snow is actually Aegon Targaryen. Sam and Bran figuring out that Jon Snow IS THE TRUE HEIR TO THE IRON THRONE!
4) Jon and Dany have sex. Jon and Dany are aunt and nephew. I hate to admit it, but I shipped incest (and may still do).
5. Viserion blows blue flame. Viserion torches a majority of The Wall and the dead simply walk right over. Next stop Winterfell for the dead (yes? Please correct me if my geography is wrong here!). Also, Tormund may be dead. I SAY MAY BE PEEPS. I'm not convinced he is.
Fade to black. 
That's a wrap on Season 7. My goal before 2019 is to read (at least) the first book in the series. It has been a really fun seven weeks, especially texting with friends and tweeting with strangers.
Find me on social to discuss or subscribe to the blog to comment! 🙂  🙂  🙂  🙂  🙂