Jack, Rebecca, Kate, Randall, Kevin, Beth, William, Toby
I started watching This Is Us on it's season premiere last year because I adore Mandy Moore and was curious about her new show. Even though, I had ENOUGH primetime television to watch (thanks to Bravo, HBO, & Bachelor Nation), I thought maybe it was something my husband and I could watch together. Did I also mention I adore Mandy Moore?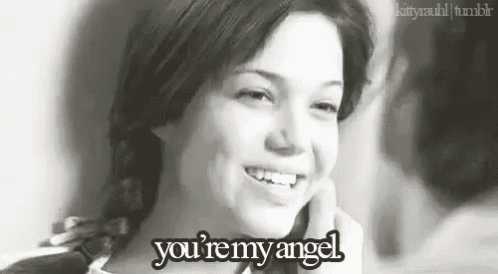 No Mandy, you're America's angel. Throw in Jess from Gilmore Girls and that one actor whose name I didn't know but played an amazing Christopher Darden in the O.J. show; yeah, I stayed to watch for the entire season.

If that wasn't you at the end of the first episode from Season 1 when Jack & Rebecca adopted the fire station baby and you found out the twins and Randall were all siblings then YOU. HAVE. NO. SOUL! It was nice to cry happy tears at a show and this continued all season long (well except maybe when William died, but even that was made to be a beautiful moment). We know Season 2 will tell us (or so we hope) how Jack passes (which will probs leave me on the floor), but I'm also expecting many more beautiful moments from this truly beautiful show; I want it to have everything I love from Season 1 (and more!).
"A Father's Promise" 2×1

Flashbacks
Obviously one of the staples of the show is that any episode can flash to another time period at any moment from elderly Mandy Moore to hippie Mandy Moore to housewife Mandy Moore. This occurs in the very opening scene of Season 2 because we see William as a young man writing his book of poems for Randall. William shows up yet again in a flashback of Beth's; she remembers having conversations with him in a park, only for the scene to cut to Beth at the same park present day (sadly, without William).
The big fight scene between Jack and Rebecca from the Season 1 finale is shown in a flashback, only through Randall's eyes this time because we learn he was there to witness some of it. Finally, we flash all the way back to the beginning of the main storyline when Rebecca and Jack adopt Randall and learn Rebecca first said no to the adoption.
I appreciate this about the show and am glad to see it continue in Season 2. Not simply because I live for the many fashion (and faces) of Mandy Moore, but because this is the format for the surprises of the show; nothing (or anything) can be expected in the plot when events and timelines don't follow a pattern.
"The Big 3's Birthday"
If I remember correctly, the series premiere episode last season followed the birthday of Randall, Kate, and Kevin. You think each of these character are just having a birthday, while at the same time this couple is having a baby; you think you're simply following multiple storylines. Only at the end do you realize everyone is related and intertwined.
Season 2 keeps with this tradition, opening on the "Big 3's" thirty-seventh birthday, and again, each sibling seems to have their own story.  Actually now that I think about it, the two season premiers are even more similar because Kate and Kevin celebrate their birthday together as twins, where Randall is with his family, which brings me to my next point…
Family Dynamics
One thing I adore about this show (and is evident in it's Season 2 premier) is the theme of family unity. What is so great about this though, is how different it can be portrayed. First, it starts with Jack and Rebecca sitting the kids down and explaining to them what happened in the Season one finale (their big fight). While, they may not be a strong unit as a couple at that moment, they are strong enough as a family to be honest with each other about their issues.
Speaking of honesty, I love Randall's daughters when they ask him, "Are you the girl now?" because he quit his job last season and is now the stay-at-home parent. His whole family is amazing; if you watched this episode, you know what I'm talking about #last10minutes.
The last family dynamic that is so interesting to me is that of Kevin and Kate. In Season 1, there are scenes where Randall expresses how he feels on the outside of "the twins." This season it seems like maybe Toby will have those same feelings. There is just something undefinable about that bond between Kate and Kevin; I'm excited to see it continue and unfold this season.
But you know what I'm most ready to see return this season?!
Those long, drawn out monologues that no one actually says in real life, yet always manages to leave me in tears!