Two things before we begin…
One, here's hoping I get my shit together in 2018 because my Christmas post is arriving the day after Christmas. Sheesh! I blame it on the fact that the holidays are crazy, plus both my husband and I have divorced parents, leading us to Reese Witherspoon & Vince Vaughn it up …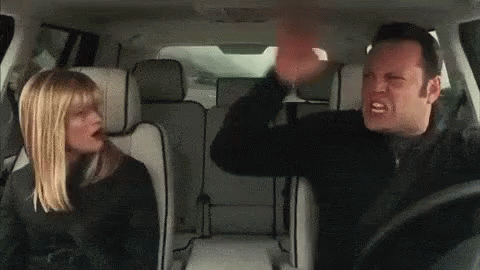 But, better a Christmas post late, than never!
Second, My Hollywood Hangover made it to fifty posts! Can you believe it?! Number fifty will be last post of the year, but we'll be back in 2018 with more juicy gossip, thoughts, and feelings about all things pop culture! I want to say a HUGE THANK YOU to all my family, friends (old & new), and followers of my blog. Watching television and movies has been much more enjoyable knowing I could share my thoughts with strangers! I hope everyone had a wonderful Christmas and has a beautiful new year!
Now let's get to it!
Is there a Christmas romance you find believable and warms you to the core? When I say "warms you to the core" I'm talking Titanic "I'll never let go Jack" or The Notebook "if you're a bird then I'm a bird" type love story. I figured with Hallmark, ION, and Lifetime having an unlimited amount of Christmas romances, I'd try a few out!
I really had no idea what to choose to watch so I decided on A Christmas Cruise because Nick who is so VILE was making his acting debut, and then A Christmas Prince because of all the hype it was getting on social media.
A Christmas Cruise
Premise: Vivica A. Fox is a writer with a young editor for a boss. He wants her to write a sexy and unique story, and if she does, she gets to be a senior editor or some shit like that. Because she's single, her friend signs her up for … wait for it … a cruise to CHRISTMAS ISLAND! Yes, that's the name of the island, plus the whole ship and experience is Christmas themed.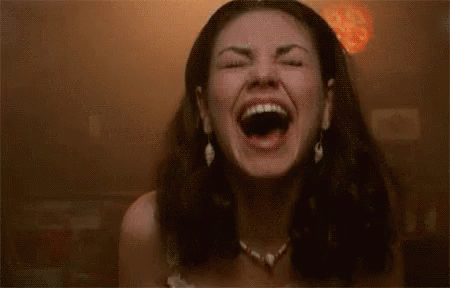 Anyway, Vivica thinks she can get her story on the trip so she goes. And meets/falls in love with the cruise director (see below). What is really annoying about this cruise director was how many times he reminds Vivica that he can't fraternize with the guests, yet the last third of the movie he spends fraternizing with her and her friend (who also meets a love on the cruse). Oh, AND cruise director asks V to quit her job and write novels on the ship while he works (uhh how long have you known each other?)!
Second annoying aspect of the film … NICK VIALL IS ONLY IN IT TWICE! He is on the freaking movie poster; what an advertising scheme! He has one line where he gives the cruise director love advice (yeah because he's a real expert there!) and you're supposed to believe their best friends even though Viall Vile is in the movie twice with two total lines!
The only part that didn't annoy me out of the whole film is when Vivica gives advice to a engaged 29 year old on the cruise. In the end, V gets her dream editing job but misses the cruise director, so he ends up leaving his job to come find her because the guy needs to chase after the girl not the other way around and is there always caroling at the end of these cheeseball Christmas movies?
On the cheese scale, A Christmas Cruise gets an A and on the believability scale, it gets a D.
Worst line of the film: "I want to be my own captain …"
"And I want to be your first mate!"
A Christmas Prince
This had to be the Christmas romance of the year and it wasn't even Hallmark produced! The movie got so much hype (in my eyes thanks to the Harry, Meghan, and the promotion team at Netflix), that I had to watch it.
Premise: Young writer (again with the writers .. let's find our characters a different profession … or can females only fall in love when they're trying to write a story to further their careers … ohh but I bet they leave their careers  in the end when they do actually fall in love!) pretends to tutor a princess to gain access and find the scoop on the heir to the throne (the princess's brother). Drama ensues, but low and behold, in the end the prince and the lowly American writer who only wears Chuck Taylors fall in love.
A few questions I have about this movie: Why does the queen never wear a crown? And how come no one ever sees Amber (our heroine writer) on her cellphone capturing pictures inside the palace? Why is the acting so bad? See more unanswered questions here!
However, I didn't completely hate the movie. I really enjoyed the little sister princess who Amber must tutor. She's my favorite character. I also really liked how the prince has to save Amber from wolves out in the forest JUST LIKE THE BEAST SAVES BELLE FROM WOLVES! There are also more twists than I expected in the movie, but alas Amber's identity is revealed by two sinister characters out to steal the throne, but as you guessed it, all works out in the end.
(You can find many more witty tweets about this movie; seriously just hashtag it!)
On the cheese scale, A Christmas Prince gets an C and on the believability scale, it gets a F, however the movie does get an A+ on the ability to be swept into it more so than a cruise to somewhere called Christmas Island.
Worst line of the film: "Where there's a tiara, there's dirt. Trust me."
Did you watch either film this Holiday season? 
If so, find me on social media. Tweet me @myhollywoodh or find me on instagram at myhollywoodhangover.