I love a good superhero movie at Christmas …
Don't you? Every year around this time, the hubs and I pick something worthy of a $10 movie ticket and head to the theaters. In 2018, this movie was Aquaman. I'll say we picked it because there wasn't much else to choose from; he'll say we picked it because I have a undeniable liking for Jason Momoa.
Okay, he's right. Ever since Momoa played the great Khal Drogo in Game of Thrones, there has been mad love there. I mean, didn't everyone have a soft spot for Khal? Maybe he was "rough" in the beginning of his relationship with Daenerys, but he figured himself out, right? Plus, he was very sweet in the first book, well as sweet as Khal Drogo can be …
So yeah, I'm a Jason Momoa fan. Although, now that I think about it, what else do I even like him from?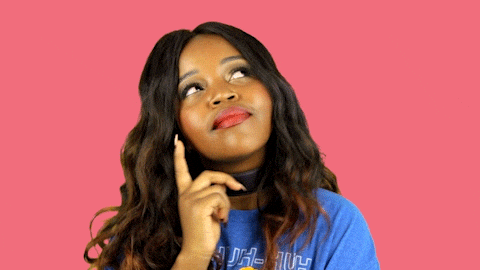 Oh yeah, from his face.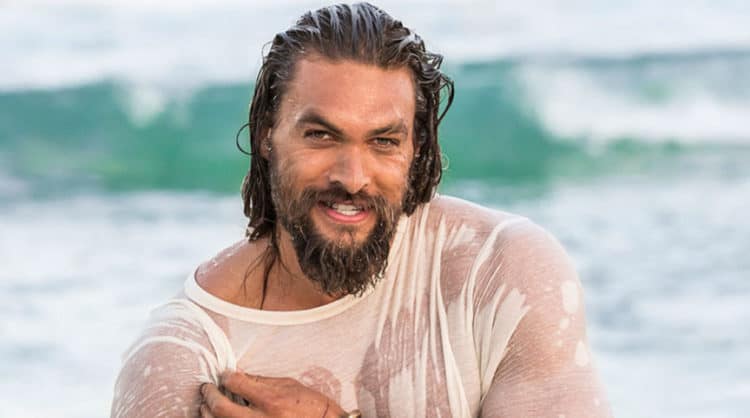 However, we aren't here to only discuss Momoa, but rather his newest film, Aquaman, in which he reprises his role of the famous sea hero, first seen in Justice League back in 2017.
The basic plot of the movie is this:
Aquaman's mother is ocean royalty (played by Nicole Kidman) but his father is human. It'a a little Hercules-esqe; similar "half-breed" drama without the spousal cheating. Aquaman isn't accepted by the sea people and while he may be considered a hero by the humans, he's still different (I mean, this "feeling left out in the human world" is in every superhero movie, is it not?).
Anyhoo, all the kings of the sea decide they're going to band together and destroy humanity for polluting the oceans with garbage and sunken ships. So get excited, this isn't just an action movie, but rather a call to action to clean up our water!
Because he's both human and sea god, Aquaman is the perfect person to save the humans, and maybe rule the ocean as well … according to Mara (Amber Heard's character, who we'll get to shortly). All this fighting, and journeying, and cool underwater scenes take place, with you guessed it, Aquaman saving the day in the end.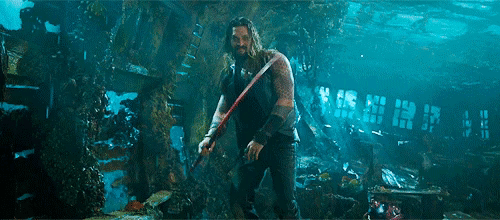 My husband isn't one to live and die by superhero movies, so I was curious to hear his thoughts on the film. Mine were that Jason Momoa is fantastic at everything he does, even delivering cheesy one-liners these movies tend to have. Also, the fact that a majority of the scenes were underwater was cool to me. Other than that, the film had fighting and weird creatures, which I also thought was, as the kids say, bomb, tight, epic … perhaps even, badass?
Hubs said he felt the film was superbly done visually and I agree.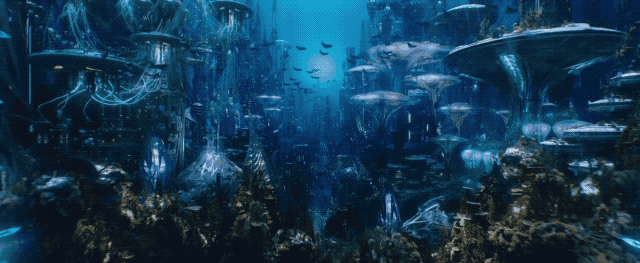 As I just mentioned, the fact that a majority of the film took place underwater was something new and exciting to watch. Hubs did say he felt some of the movie was cheesy, obvs. I, especially, didn't like the whole Manta/Yahya Abdul-Mateen II plot line. I understand that it established Aquaman's desire to help the humans, plus set up **spoiler alert** a story line for a second film (anyone stay post credits?) … but I still thought it was unnecessary to the majority conflict (aka, a stupid subplot).
The last aspect of the film I want to discuss is the Amber Heard of it all. Raise your hand if you've seen an Amber Heard film?
Okay, now raise your hand if you only really know Amber Heard from her marriage to and divorce from Johnny Depp?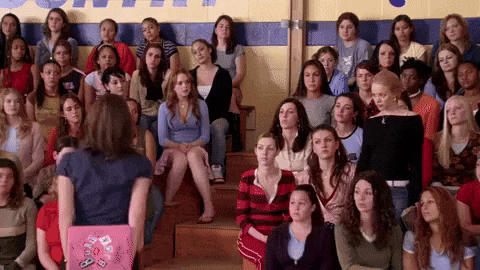 Heard is on the January cover of Glamour and I only bought it because I thought it was Lili Reinhart. Once I read the article and put it all together that it wasn't Betty Cooper and was also the girl from Aquaman, I saw Heard in an entirely different light thinking back on the film. She did a great job portraying the love interest/sidekick … ?? Honestly I thought her role was kind of stupid because it seemed like she was only there to eventually fall in love with Aquaman, but it's always refreshing to see a female lead kick some booty in a superhero film.
Her red hair was totes fun too!
All in all, the movie was the perfect one to see post-Christmas, pre-New Year before we all get back into the grind of life. Speaking of grind, MHH's 2019 New Year's Resolution is to post once a week. This year is going to be a crazy one for me (I'll reveal more in future posts), but as I always always say … I appreciate every single ounce of support from those of you who receive my posts via email, read them for fun, or follow me on social media! Cheers to a bright and fun new year!