Hi guys!!
Welcome back to another fun-filled, celebrity induced, week of television here at MHH! With the new year comes award season and the premiere of many new shows, so let's dive in to what all was watched.
77th Golden Globe Awards
My favorite award show!! My Super Bowl! I love the party feel of it; champagne bottles popping everywhere! And this year in particular, it felt star studded! Leo, Brad, Tom, Jen, Reese … not to mention the entire table of The Irishman. Usually, the show features a few big names, with the rest of the nominees consisting of up and comers. Not this year.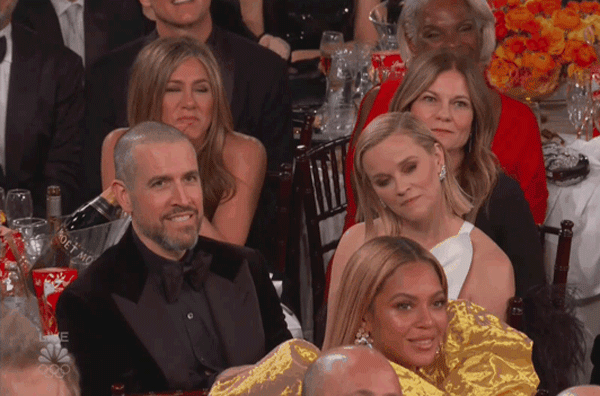 A few highlights:
I agree with Ricky Gervais: "So if you do win an award tonight, don't use it as a platform to make a political speech. You're in no position to lecture the public about anything. You know nothing about the real world." You may disagree, you're free to do that, but he's 100% correct. And hilarious.
I love a montage. I love a Tom Hanks montage even more. Seeing Tom Hanks cry while accepting an award that honors his work, thus the montage … *chefs kiss!*
I watched Once Upon a Time in Hollywood this past weekend (finally!)
I couldn't be happier to see Tarantino win, Brad win, and the movie win. Per usual, Leo got snubbed.
Speaking of the Leo snub, I have adored Taron Egerton since my first time seeing Kingsman; I've fallen even harder since the numerous times I've watched the movies. I enjoyed Rocketman (not my fav), but I suppose if Leo couldn't win, I'm happy to see Egerton win. I think he's the next Leo, maybe the more Millennial Leo.
Loved seeing Olivia Colman win for The Crown and her "boozy" comment was so cute!
In closing, I enjoyed every single thing about the Globes: loved Gervais, loved the celebs, and have made plans to go see 1917 in the upcoming weeks. I'll report back!
The Bachelor
I didn't plan to watch Peter's season, but then I figured I'd give the first hour or so a try …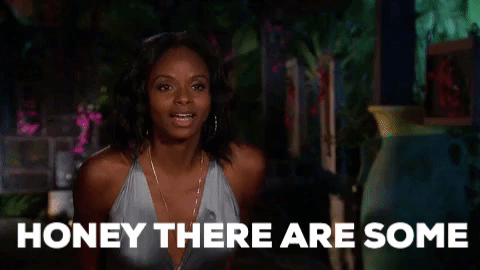 I found myself watching the entire show. However, in doing so I decided to be more of a consumer this season. Expect recaps to be sparse. In fact, I came up with my own hashtag (#whenIdvrTheBachelor) because with sleep training my sweet little one, I won't be able to watch live and Tweet along either. Sad, but worth it.
The first three hours weren't that cray until the last two dates:
While I love whateverhernamewas, I could NOT BELIEVE the very first one-on-one date was Peter's parents' vow renewal!!! That seems like something that would be very important to him (obviously, he ordained it!) … yet, now that I think, maybe it wasn't as special and important as they made it out to be. It was filmed, so how personal could it have been? Hmm…
The Hannah B of it all. I am completely dumbfounded by everything that occurred. Okay, they tease her in the promo, but really she just returns to bring him back the wings he gave her on that season? Sure, I'll take that. But the group date! The windmill story! The emotional breakdown at the end! I can't decide if ABC paid/forced her to do it, or if everything was real. I definitely believe Peter was her guy last season, and that seemed confirmed with their chemistry on After the Final Rose. SURELY she's not coming back; well we know she's not because she was filming DWTS during that time … sheesh! For once, I don't have an opinion! I don't know what to think!
Vanderpump Rules Premiere
Just quickly a few things …
Surprising myself, I think I'm going to enjoy the new people.
I love seeing the parties now in their new homes, rather than their tiny apartments.
I don't care about the Kristen/Carter feud with the Witches of Weho and now with Lala. It sounds to me like Kristen cries to her friends about breaking up with Carter, yet still wants him in her life. I understand why it's frustrating to her friends, but just ignore it. If she comes to cry to you, pat her shoulder, offer her a drink, listen for ten minutes, then kick her out to continue her messy relationship.
The season looks like it will be good. However, I still think Pump Rules needs to bring in an all new, young cast. Then, Stassi, Lala, Ariana, & Katie should become the Real Housewives of L.A.
In closing,
I watched Jersey and Dallas (holy reunion!!), plus binged Surviving R.Kelly (round two). Thursday, I got to see (AND MEET) my favorite comedian/influencer/podcaster, Girl With No Job (Claudia Oshry, The Morning Toast!). I watched the premiere of Siesta Key (if you're not watching this season, freaking start!!) and finally, I listened to Leo & Brad on WTF with Marc Maron (BRILLIANT!!). All of this while sleep training my son. But, if celeb gossip & reality TV may not be your thing (why are you here again?), it's my self-care and stress reliever from the things that are hard. Like sleep training. A 5 month old baby. So judge me for caring about fluff when there's true terribleness in the world (donate here), but to you I ask, how do you unwind in such a turbulent time?