How did we go from this …
to this?
Honestly, I don't really care how it all went down; I'm just glad it's over. I'm thrilled we don't have to see Colton whine or discuss his virginity anymore; like, I'm so done with his season … and to me (unpopular opinion coming), it could not have ended worse.
First, let me say I didn't even watch part one of the two part finale; we were in Dallas, TX for a Spring Break/"Babymoon" living the good life, searching for Dallas Housewives and attending Maverick basketball games. However, the hubs did get us home in time on Tuesday for the final final episode.
I didn't go back and watch Monday's show because I already knew what I missed. Bye Tayshia. Bye Hannah G. Go find Cassie.
Although I am a little sad I missed Chris Harrison telling Colton "maybe she's just not that into you."
However, Colton is not JGL, nooo, there is something he can do about it! He can go after his girl and basically stalk her until she commits to at least some sort of something with him. Thus leading to a very boring Tuesday night episode, where we already knew who the winner was going to be. We were just watching Colton and Cassie, what, date like regular people?
I guess there was the shock on Cassie's face that he sent the other girls home, more begging from Colton, Cassie meeting his parents (who did not seem impressed) and their fantasy suite date ("Did they or didn't they? Did they or didn't they? Did they or didn't they?").
It really seemed like she still may not fully go through with this, them being a couple and all. Was she only on the show originally to gain some IG fame, but got blindsided when Colton actually liked, excused me, loved her? Girl, what show did you think you were on? Her back and forth, wishy-washy attitude, combined with his pussy-ass begging, "don't ever leave me" self was too much for me to handle, thus my pleasure that it's finally over.
But look, I can't always be so cynical; maybe it was the Air Supply song that really got to me, but in the end (thank goodness it's the end) I'm happy for a happy couple. While they seem beyond annoying, and all of Colton's current posts about her feel as if he's never been in a true relationship …
I applaud them for doing what we all want Bachelor couples to do … actually be in a real relationship, like us normal folk do when you've only know someone a few months. The pressure of an engagement on this show (and heaven forbid a wedding!) is too much, so props to them for sticking to what average humans do. And I wish them well, despite what you've read here or despite what I may say in the future, I really do hope it all works out!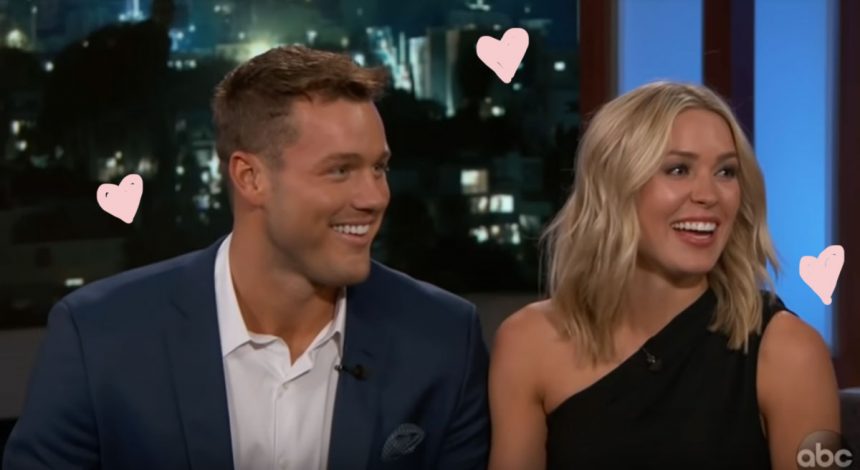 The Most Awkward Bachelorette in History??
Okay look, I know everyone is like "Give her some PR and speech classes!" and "If she's a pageant girl, shouldn't she be able to talk?" But COME ON GUYS, like you could do better? I am here for Hannah Brown and all her awkward, beast mode, mispronounced words beauty.
I love how authentic and true she is, and I think going through Colton's season really humbled her, both with the Caelynn drama and getting her heart broken. Plus her guys' photos (those to be on this season) were released earlier in the week, and while they all look terrible, don't most Bach pictures look terrible in the beginning? I'm sure we'll have some fiiiiine men when it all plays out.
I was a huge Hannah B. stan from the beginning, and while I feel justice needs to be served for the other Hannah (who didn't even get a fantasy suite date!), I'm so so so looking forward to watching the next season of The Bachelorette … which is saying a lot, as this show can get too much for me most times.
Come find me on social media …
to discuss all things Bachelor Nation!! I love making new friends! Until next time!