Tomorrow the hubs and I set off to beautiful Florida because it's my …
I've been so behind on shows, plus have had way too many hours of Bachelor to watch and Oscar movies to catch up on (we finally saw Three Billboards!), so I haven't had time to sit and pour my thoughts out on it all. Now, we're about to leave for a week's vacation (much needed mind you, but I will miss my lazy tv days). However, before we leave I have a few highlights from my week in entertainment I just have to share …
Morning Breath Drama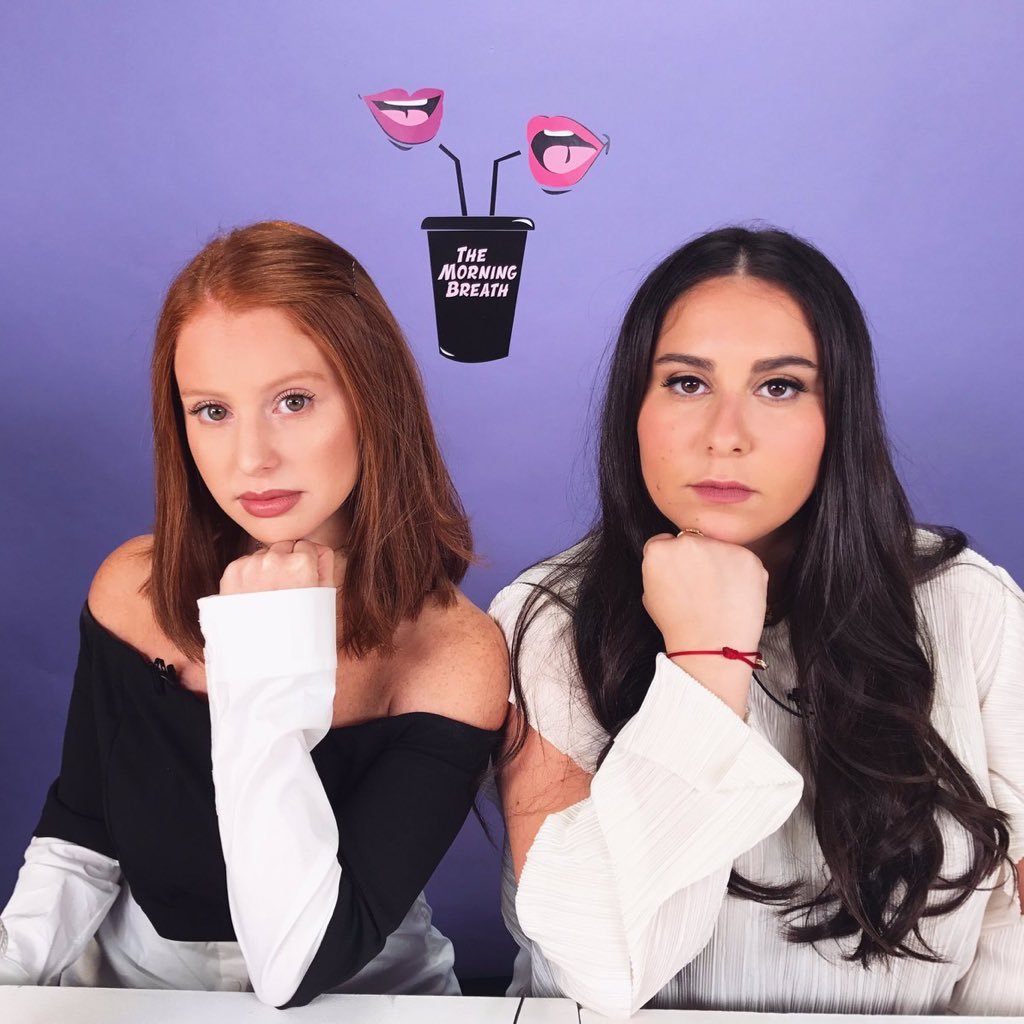 SERIOUS justice for Claudia and Jackie. If you don't know the story, simply google "Girl With No Job scandal."  I'm not going to dive deep into it, but I will say this: you can't help who your parents are or the crazy thoughts they may put into your head while raising you, AND as an adult, you can't change the very stupid things you said as a teenager. The Oshry sisters are some of the funniest, social media millennial influencers, SO BRING BACK THE BREATH!

RHONY Trailer
The Real Housewives of New York return in April and the show looks AMAZING! While many of us have been speculating what would be shown, we found out Bravo will be including Bobby Zarin's death and Luann's arrest. We'll also see Dorinda drunk slurring like always, Bethenny going off, and the trailer didn't even get to the dramatic boat ride! Overall, I feel confident to say this season is going to bring. it! (RHOP trailer dropped during the writing of this post; it looks pretty awesome as well!!)
Oscars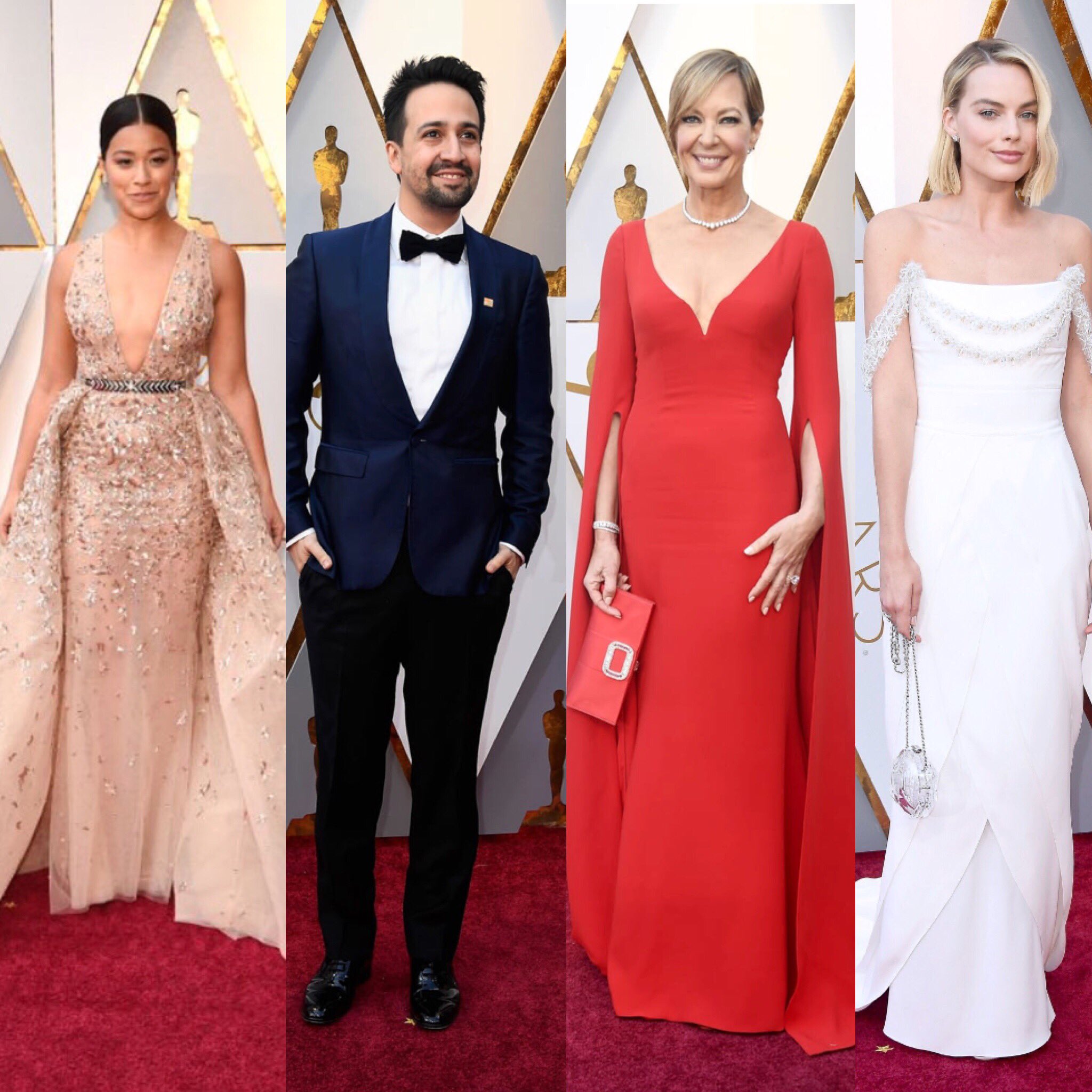 @shalexandej tweeted: "Something you might hear us filmheads saying today is that "The Oscars are like my super bowl!!" and that's only because we love film so much"
Showing I agree with @shalexandej must be why I sat through 3 and 1/2 hours of the award show Sunday night (plus the Red Carpet) to see which films were awarded this year. For my FULL recap, please go follow me on Twitter: @myhollywoodh (I live tweeted the entire thing!) My favorite moment from the 90th Academy Awards was all the movie montages because beyond the speeches, dresses, & any controversies, it's about THE MOVIES (just as @shalexandej said)! I was SUPER happy to see Jordan Peele win, and utterly shocked that a movie about a love affair between a deaf girl and sea monster could win Best Picture! But, I have yet to see it. Who knows, it may be the next movie I watch on repeat to help curb my hangovers (the movie that currently holds this spot is Bring It On) !!
Bach Finale
I probably should dedicate an entire post (or two) to discuss all my thoughts on what went down this week in Bachelor Nation. Sadly, we don't have the time. (As always, you can see all my thoughts on Twitter; I live tweeted this event too!)
Here is what I saved into my notes on my phone as I watched the Becca breakup: "This is making me sick to my stomach and I KNEW it was coming the whole time (I read spoilers). I can't FATHOM FOR THE LIFE of me why ABC would show this! Why is it being filmed in the first place, like did Arie contact production and say 'Hey I'm feeling this way?' and they're like 'You can only feel this way if we can film it?!'" (I did read somewhere that apparently Arie broke up with her on camera because he thought it would give Becca a better chance at being the Bachelorette?? For f***'s sake!)
Then came Tuesday and I continued saving notes to my phone saying, "Why did Arie propose to Becca in the first place; we could ALL see he was obsessed with Lauren the whole time! I mean, I thought it was going to be Lauren as he was narrowing down the women, so why not just FREAKING PROPOSE TO HER IN THE FIRST PLACE?!" Ugh and then to do it on After the Final Rose?!
I could go on and on and on about this, but I'm tired of talking/hearing about it. As I said before, go read my Twitter to see ALL my thoughts. As for Becca being the Bachelorette? Couldn't be happier for her and I'm sure I'll discuss this more when the show airs in May!
Riverdale
Riverdale returned this week after taking a few weeks off and honestly, I'm not excited about it. Let's be clear; I LOVE this show, but it has had major suckage in it's second season. Like, why was the janitor the Black Hood, and what does Betty have to do with it all? Where has Cheryl been this whole season and why is her mom a freaking harlot, who is also dating (??) Betty's dad? Why the heck was this complete random druggie murdered by Betty's mom, like where does that fit into the story line? And, Archie is now part of the Lodge's "mob family?" I mean so what, Veronica and Archie are destined for marriage now even though they're still in high school? RAN DOM plot lines make for not a good show right now!
UnREAL
Speaking of an actual good show, if you are part of Bachelor Nation, you NEED to be watching UnReal on Lifetime. Even if you're not part of Bachelor Nation, you need to be watching this show.  I'll be honest, I haven't yet started the new season (four hours of Oscars on Sunday & five hours of Bachelor Monday/Tuesday … I've been busy!) but I'm just so so excited it's back! I've been waiting forever!
Before we part ways for a week (or two) I want to say, I appreciate ALL the support and people who click on my posts and read them. MHH is up to almost 50 subscribed followers (you can do this by entering your email in the right hand corner!!) and over 100 followers on Twitter. While they may not seem like much, it's weird to me that even 5 people would be reading my words. Plus, I've met so many unique and fun people who love to share their thoughts and opinions with me on all the crazy shows we watch, and the celeb gossip that happens each day. So again, thank you! I hope if you're having a Spring Break, you enjoy the hell out of it; you deserve it!