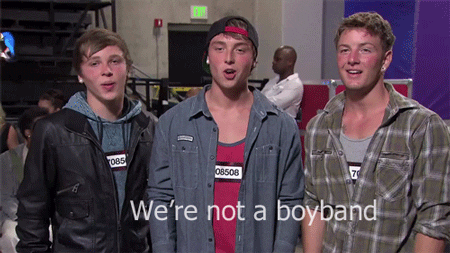 Yet, that is what we are here to discuss right now: boy bands. Being thirty years old, I proudly admit I'm an early 2000's boy band fan. I was 12 years old when 'NSYNC's No Strings Attached album was released, and at the time, nothing else mattered in my life but their music.
Yet, 'NSYNC dissolved and everyone blames Justin. Well, what can I say, I'm a #JTDayOne as shown in the following evidence: Top 5 Celebs … who made your list?, Super Bowl Half Time Show — I Can't Take It Anymore, and my cellphone wallpaper. I've seen him solo twice now, and he forever will do no wrong in my eyes.
But before there was Justin, there was 'NSYNC . While I love love love to see them back in the news, back on stage, anything to get them relevant again, the reunion at Coachella with Ariana didn't sit well with me for a few reasons. Let's dive deeper …
a) First and foremost, I hate the fact that all this shade is being thrown at JT because he wasn't there; he was just coming off of his final show for the Man of the Woods Tour (115 shows people!). When the rumors started that the guys may be reuniting, I about 95% knew Justin wouldn't be there, yet I held out some hope because …
b) 'NSYNC is not 'NSYNC if they aren't all together. Did they sound amazing, especially with Ari's backup? HELL YES! But it just seemed broken, and to me, 'NSYNC was always always always be a cut above the rest. However, with it only being four of them, it seemed sad and fractured (as does any band that reunites without full members).
c) Lastly, they're old and I get this. I'm old. Shoot, even Justin is old. He slipped and hurt his knee, plus had bruised vocal cords during this last tour. But seeing a young Ariana Grande grinding on old man JC, and then on Joey, who has a teenage daughter, was too awkward to watch.
But let's get to the main point of all of this …
Deep down, it kills me that 'NSYNC is no longer together and is no longer on top. I hate that the media has to pit them against Justin, even if there really isn't bad blood (he posted a congrats to them on his IG!!). I hate that they're old men, even if they can still sing the shiz out of songs. You guys, for me, with 'NSYNC … ??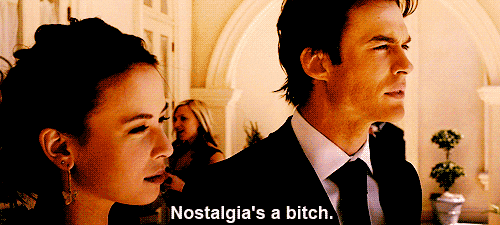 And I will never be over the fact that the era of this huge, precious, musical impact on my life is not the same as it was when I first experienced it. But, what kills me most of all? THIS has taken their place ….
which I refuse to understand.