I just have to put it all out there … can ABC PLEASE stop casting thirsty men as the Bachelor? For the past two seasons (and Colton will be #3) this has been the case. Don't worry, I'm here to lay out all the facts. I know this won't change the already horrible decision that's been made; at least I'll feel better though and getting all my feelings out may lessen my chance of not watching.
Nick Viall
Even his name describes the kind of person he is. He was cast two seasons ago as the Bachelor, and it was my first time watching the show (I'm a Bach baby). If you didn't watch his season and don't already think he's the worst, take into account he was on the Bachelorette twice, Paradise once, and then was cast as the Bachelor … and still didn't find love. Nick was terrible during his time as the Bachelor, and least we not forget this horrible moment …
He went on to do Dancing with the Stars and be an all around douche … oh yeah, and the girl he proposed to on his season? They didn't even make it a year.
Arie Luyendyk
Arie was cast on the eighth season of the Bachelorette, only to then be cast as the Bachelor last year. I didn't watch his first run on the show and barely made it through his boring Bachelor run. However, it was his break-up with Becca … ON TV … that makes him the worst.
Cool man, go be happy with Lauren … but you knew what you were doing to this girl and to have it shown on TV was so lame.
Nick was thirsty after he made an appearance four times on the show, plus went on DWTS. Arie was thirsty after he knew he chose the wrong girl and decided to air the breakup on the show. No one could be worse than those two right?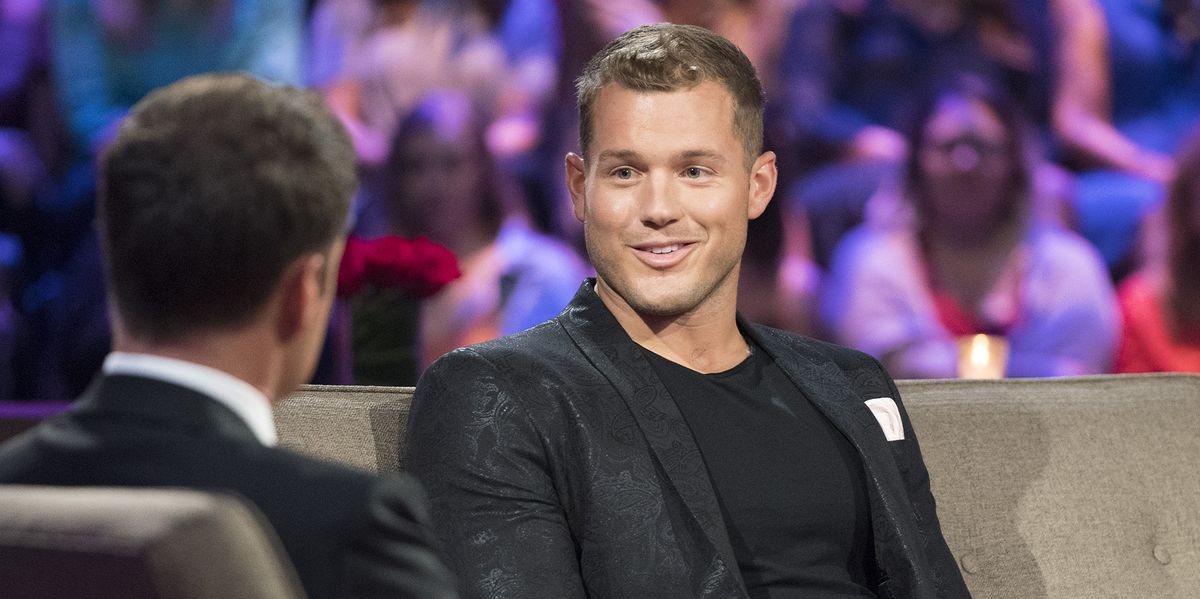 Wrong. Enter Colton, your new Bachelor. Let's start at the beginning and run the timeline, shall we?
Exhibit A —
It's 2016 and Colton thinks to himself, "How can I make myself a more famous NFL player?" I don't know, how about date a gold medal Olympian? That's what Colton did when he asked out Aly Raisman via social media. Don't believe me? Click here for the story. Apparently their break-up was mutual, due to long distance. #whatever … she deserves better anyway.
Exhibit B —
Next, he hooks up with Tia from Arie's season, while he's being cast for The Bachelorette. Oh, how did the two of them start talking? Wouldn't you know … social media! Sound familiar? Click here for that story. Come to find out though, Tia doesn't become the Bachelorette, her friend Becca does. But that's okay because Colton finds her attractive too (I think he has a thing for brunettes) and he goes on the show to date her.
Exhibit C —
Not only does the thirst monster get cast, he makes top 4. His virginity becomes a topic of interest, as does his relationship with Tia. Anything to keep a story line going and stay relevant, am I right? Alas though, it doesn't work out between Colton and Becca; I'm sure with his new found fame, he'll return home to run his charity. Wrong.
Exhibit D —
Colton goes to Paradise to reopen the can of worms that is him and Tia. Oh, and not only that … ABC has to bring Becca to Paradise to add more fuel to this lame fire. No Bachelor or Bachelorette has even attended Paradise right after his or her season ended; Becca is the first, and she's only brought on to cause more drama with/for Colton. Becca apparently gives Colton the "closure" he needs, he makes Tia his girlfriend, only to dump her a few days later.
And now the guy is cast as the next Bachelor. Ughhhh I really don't know if I can stomach watching him talk with his lisp, or cry, or discuss his virginity /Tia any more. Think they'll cast Tia as one of the girls? I'd maybe watch then. All in all I could not be more annoyed with this decision. Justice for Blake and here's to seeing if I actually watch.