I'm just going to throw out a few words to you: podcast, satire, true crime, musical.
Many times I feel I'm quite often on the search for a new podcast; either a season has ended, or I'm patiently waiting for the one episode per week to drop. I recently stumbled upon Secrets, Crimes, & Audiotape, which I thought may be similar to Homecoming (a fictional podcast told without a narrator & through only character dialogue).
I'm the type that likes to start a podcast from the beginning so I scrolled down, down, down on the episode feed to start with episode one: an imaginative retelling of the hours right after President Kennedy was assassinated (sidebar: my husband and I just recently watched Jackie with the stunning Natalie Portman, so the Kennedy assassination is a hot button issue in my household right now; enjoyed the movie, felt it was a bit too artsy for my liking … moving on…)
After listening and enjoying that story, I decided to see what else Secrets, Crimes, & Audiotapes had to offer. I found a five part episode titled "Wait Wait Don't Kill Me" and the premise was this:
"Like Serial Season One, only with much more singing. In the opening episode, a young Sarah Koenig, a beat reporter for the Baltimore Sun, needs a big start to boost her career. Voices in her head give her an idea that could make her dream of working for Ira Glass come true. Years later we find Sarah working at This American Life, where Ira wants to do a show about murder. He asks a nervous Sarah to recount the murder that made her career and possibly solve it, something she immediately regrets."
Wait, wait, wait, wait. You're saying this episode is going to retell the story of Sarah Koenig, narrator of the Serial podcast, the non-fiction Peabody award winning show that retells the murder of Hae Min Lee by her boyfriend Adnan Syed (supposedly) in … song?! Plus features Ira Glass … in song?! Kristin Thomas are you freaking out yet?? #shoutout
I can't even begin to imagine how it was pulled off!
Granted, I'm about a year behind, as this five part episode was released in November of 2016. So yeah, they pulled it off.
If you're not familiar with Serial, click here for a background into the case. As I said, I'm only two episodes into SC&A, yet all the main players in this story have sung (yes SUNG!) including Sarah, Adnan, Hae, Asia McClain, and Jay. 
Below are a few other details I both love &  can't get over, plus questions I still have from this podcast: 
The character of Ira Glass

Ira is played by Jessie Cannizzaro.
I should probably stop here and mention that I do love me some show tunes, but I'm not a big Broadway buff. My favorite musical is Hamilton (but isn't it everyone's?) and I only have ever watched the Tony Awards the past two years (first because Hamilton was nominated so many times & then because James Corden hosted).
So with all the being said, I can't tell you much about Jessie Cannizzaro. What I can tell you is she is hilarious as Ira Glass. Jessie gives Ira a screechy voice which is a distinct opposite from his soothing This American Life gig. Plus he's pushy with Koenig, and allows his dog to feed on rhino. Ira might be my favorite character of the whole podcast.
Satire
The spoofs are not lost on me. First, Sarah's podcast gets sponsored by "Online Correspondence Chimp" which, if you listen to many podcasts, you know that a big supporter of this media platform is MailChimp.
The songs are really funny as well. There is even one titled "Physical Evidence," which lists out (you guessed it!) all the physical evidence from the case, but again in song form. And I KNOW the premise of a musical is that the story is told to song, but when you've invested quite a bit into the Serial story, only to have it sung, it's a hard pill to swallow.
Last, did Sarah kill Hae?

Sooooo I'm picking up a theme with Secrets, Crimes, and Audiotapes which is each episode contains a secret from one of the characters. While the secret may not be as large as murder or conspiracy, someone has a secret.
The first episode of "Wait Wait Don't Kill Me" talks about how there was a brandy bottle found at the crime scene and how one suspect was ruled out because while he was out drinking around the time, he was drinking beer not brandy. At the end of the episode (in a flashback scene to the very start of her career), Sarah listens to the voices in her head (who are teaching her how to become famous and a real reporter) and decides to buy a bottle of brandy (this is before Hae's death).
In the second episode, Sarah does not want the evidence examined. There is also discussion (or song – I can't remember) about red fibers found at the scene Last, Sarah calls an ex of hers and asks about her red coat from years ago, if he still had it.
Is the show taking things too far?

After I post this, I'm probably going to travel far down into a rabbit hole of research to find out how the real life Sarah, Ira, and Adnan feel about this production. (Kristin, can you help me with this?) Were they upset? I mean the show is pretty much accusing Sarah of killing Hae and portraying Ira as kind of a raging psycho with a feminine voice. Or, perhaps they loved it?! I feel like I know Sarah and Ira well enough since I listen to them so often, I would think they'd love it. Or … maybe they don't even know about the show?!
Two: I guess it's okay to make a satire musical spoof of a murder case because the case became so sensationalized through the podcast. Everyone felt like they knew Hae and Adnan. There are even podcasts about the podcast Serial. But maybe it's not okay. Maybe it's not okay to be singing a song called "Physical Evidence" regarding the murder of a young, high school girl. Then to insinuate that Sarah killed her, for laughs? I don't know. I guess all of it is up for debate. Like I said, I'm sure I'll be down an internet research hole all evening reading comments and reviews regarding all of this.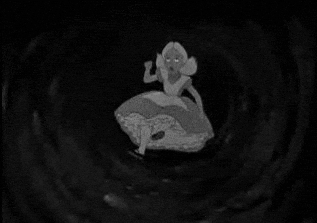 If you have feels about this spoof of the Hae Min Lee murder case, find me on Twitter @myhollywoodh or Instagram @myhollywoodhangover.
Let's discuss!