Bachelorette is back!!
 … and this time it's Hannah's turn to find love!
I decided that instead of recapping the premiere episode, I'd just keep track of my thoughts as they came to me while watching! Enjoy below and come find me on social media to share your thoughts too!
Omg I freaking love her!
I cried during ATFR when they showed Chris Harrison calling her and I'm crying this time too!
Ohh no! Not that awkward Colton toast again!
It may be silly, but I don't think I've been this excited to watch the lead, rather than meet the "contestants."  I'm PUMPED to see Hannah's journey!
Okay. The men. Hometown clips first.
This Tyler kid is cute … but um, not the best dancer …
THE PILOT IS CUTE!
It's a no for me on the box guy, but undecided on the guy who loves his great grandmother.
Yes on the cute farm boy … no on the corporate man
Why do they keep calling her "The Bachelorette?!" Call her Hannah!
She looks amazing in that silver sequined dress!!
Garrett: very handsome, don't love his hair
Mike: like the skinny red tie, however, I wouldn't be able to remember all those, ahem, "C words!"
Jed: Cute! "I can't wait to get to know your heart!"
Tyler C: he was from the beginning … the dancer, right? Umm … maybe I jumped the gun too early on him; not digging it
Dylan: don't like the white jacket
Connor S: fence jumper … um no; too much cheese
Devin: suuuper cute! Ugh, the virgin comment, not here for it
John Paul Jones: no no no no no no no no NO!
Then comes giggle guy, tongue tied guy, other guys I missed because I was looking on Twitter
 Joe is the box guy, excuse me, "Box King" –> the WORST so far!
I LOVE to watch the guys inside the mansion judge the others as they arrive!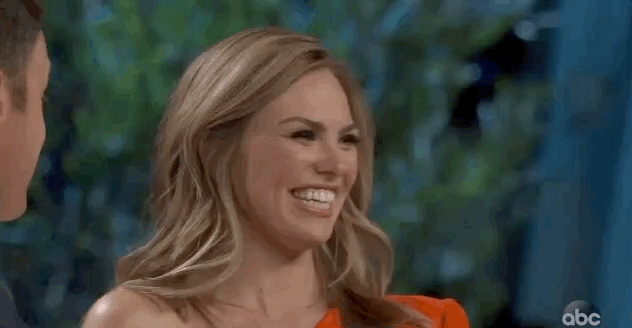 Luke coming in with some douchy line; he was the one who found God in the shower, right? … your douchy line just proves you probs haven't changed much my man.
I'm trying not to like Cam, but I'm smiling during his limo exit …
The others are calling Cam "Mr. Rose" … uh oh, villain vibes??
Matt Donald: so so so so so cute!! Standing out, but not in a cheesy way!
Wait, so there are two pilots? That's not the same guy from before?
Ohhh there is the cute pilot! What's his name again?
Rachel's commercial!
Annnd we're back! Hannah's saying a prayer! Awe! She's so wonderful … oh and her speech is great too!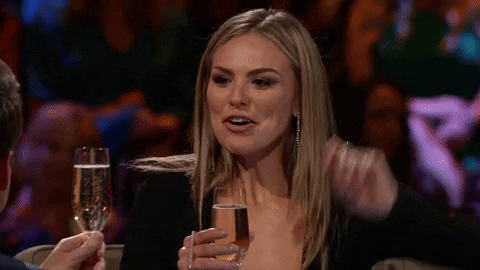 Here come the one-on-ones …
Ugh, I don't want to like this Luke guy … but I do. Please be honest about your niece and actually wanting a wife; don't just be giving Hannah a line!
Mike Jones: "Tell me more about that!" Awww he's pretty awesome; hitting the real, real topics; please don't be playing her either!
These games are stupid; I prefer the actual conversations!
The rapper with the rose is reeeeally feeling himself, but I'm glad he was a gentleman and asked if he could kiss her.
Okay … the singer can get! it! Jed? Jud? Jude?
So thaaaat's why Demi is here! Glad she's looking out for our girl!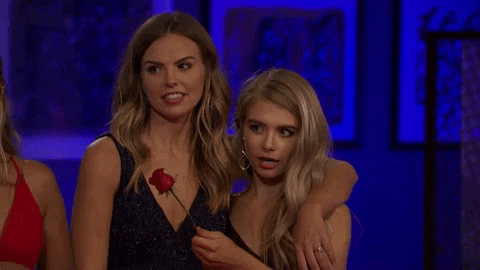 Whew! I was really worried the hot pilot had the gf! I predict now that he's going to go far!
How does Demi know this is the guy?
Oh, because he's a TOTAL DOUCHE!!
Wait, why would his girlfriend allow him to go on the show in the first place?!
Hannah Beast is about to be released!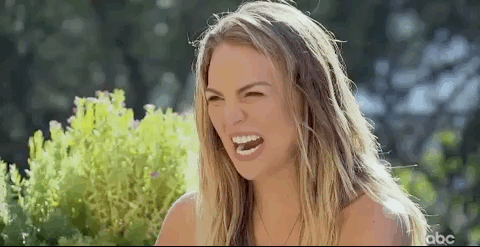 Her snarkiness is exactly how I would handle this too!
Eat him alive Hannah!!
Whoa whoa whoa … he's comparing having a girlfriend to her dating Colton months back?! DOUCHEEEE!
Hannah ain't here to play!!
Neither is Luke; he's going in for a round two!
Wait, who is that guy?! Missed limo scene alert.
Connor S. is kind of cute; I think I remember him from the ATFR?
First Impression: Luke. We all know the track record with the Bachelorettes and the men they pick for the First Impression Rose; he better not be playing her!
Eeek whoa …. Luke. Down boy with that make out sesh!
 Some stay & some go … all I care is THAT SHE SENT FARMER MATT DONALD HOME!!!! He's the new Grocery Store Joe for sure!! Hopefully justice is served for him in Paradise!
Although … I am happy the box guy went home and the non-cute pilot left too!
Hahaha it's morning as they walk out.
"To adventures!!"
Thanks for sticking out the two hour premiere with me! 
Follow me on IG & Twitter as we all track Hannah's journey to find love!