"Bend the knee!"
Before we begin, need a season 7 recap? Click below!
"Peace Never Lasts My Dear" GOT Recap 7×2
"I've Brought Fire & Ice Together" GOT 7×3 Recap
"Our Stories Aren't Over Yet" GOT Recap 7×4
I've got some GOT feels! Game of Thrones Recap: 7×5
"There is No Conversation That Will Erase the Last 50 Years" 7×7 GOT Recap
Need more? Watch below (this is not produced by moi, but I heard it's a great great video!)
WHEW!!!
After all that, please stick with me and continue reading to learn my thoughts, predictions, and most of all what I'm excited for every Sunday in the next six weeks! It all starts with this photo tweeted out by HBO …
It appears as if all our favorites all dead or frozen or whatever … not living it seems. (Get your zoom on and look towards the very top). I'm completely fine with all the characters dying, in fact, I would love for the end credits to be the theme music playing, gradually getting louder, as the Night King walks up onto the steps and takes a final seat on the Iron Throne. To me, this would be a message about how humanity sucks, we all die in the end, and perhaps humans are brainless zombies; you know, that kind of vibe.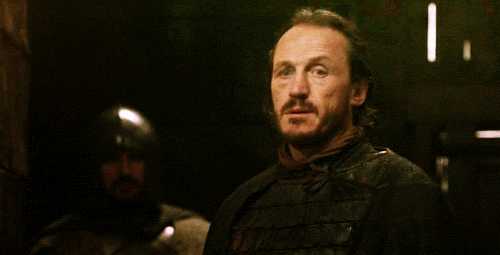 However, I'm sure there are Throne enthusiasts that have more knowledge than me and would argue that Martin or HBO would never end the show with a message like that. Cool man, I'm still going to think what I want.
The second reason I think everyone is going to die via White Walkers is because I can't decide who would be the "right" characters to kill off and who should remain alive. Obviously we'd all like to see the Starks, plus Jon Snow, Daenerys, and maybe even Tyrion survive it all, with a few other minor characters alive too. Okay okay … what we really all just want is Cersei dead, along with anyone who has allegiance to her, right? It'd be even better if Jamie were the one to slit her throat!
To me, if only certain characters make it out in the end, it would be the same as putting all their names in a hat and choosing four or five to keep alive; what's the reasoning for who lives and who dies? Wait. Did I just cracked the game of thrones … ???
BUT … what is so crazy about that picture (the HBO one from above) … scroll up and look to Daenerys's right, go ahead I'll wait …. did you see it?? THE NIGHT KING!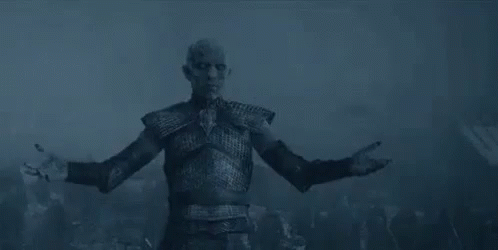 If all the humans die, that must mean he lives right? If the humans and the frozen zombies die … then what? Dang, I haven't even considered that possibility. My husband said he just hopes we're not left in the end more confused or unsatisfied … even if everyone dies, or only our favorites die, regardless of who dies, please just leave us, the fans, satisfied as we say goodbye.